Fishing & Scalloping Reports
This fishing report is the most up to date resource for inshore and offshore fishing on the west coast of Florida.  We offer weekly tips and strategies to ensure your trip is a successful one. Bookmark this page and check us out the fishing report covering the Homosassa, Crystal River and all of Tampa Bay.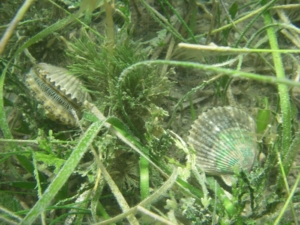 Florida's bay scallops occur in isolated populations scattered along its west coast, and the majority are found in nearshore seagrass beds from Tarpon Springs in Pinellas County to Port St. Joe in Gulf County. The bay scallop is a member of phylum Mollusca in the class Bivalvia. Bivalves have two valves, or shells, joined by…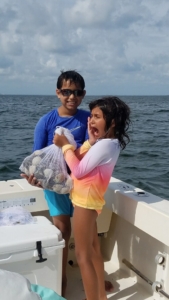 SCALLOPING REPORTS SCALLOPS ARE CONTINUING TO SHOW UP IN BETTER NUMBERS AS THE WEEK PROGRESSES. UNFORTUNATELY OUR GUESTS ARE NOT GETTING THERE 10 GALLON BOAT LIMIT – WEATHER AND WATER CLARITY IS PLAYING A ROLE 4 GUESTS IN THE WATER DURING 4 HOUR TRIPS ARE TYPICALLY OBTAINING 3 TO 5 GALLONS.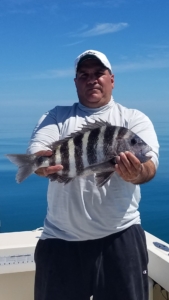 Calm waters and light wind making it a pleasure to run 25 to 45 miles off shore Sheeps head bite holding stong on fish haven (25 mile out of crystal river) lighter rods feeling the bite on live shrimp . Cobia showing up in big schools live crab and giant shrimp at surface are working…